From the beginning til now: Beth Dutton's best looks
Beth Dutton's best looks on Yellowstone range from big-city business to rugged ranch chic and everywhere in between. The wonderful part about Beth—and her fashion—is that she does what she wants. Isn't that why we love her? Here, take inspiration from Beth's look in Episode 8 plus some of her biggest fashion statements throughout the series. Fur coats and floral peasant dresses beware, Beth Dutton will see you now.
Shop Beth Dutton's best looks  below.
1/5
A note to our readers: Not all looks below are the actual products worn in the show. They are, however, inspired by the Yellowstone styles we know and love.
---
Get the Look: Beth Dutton
Yellowstone, Season 4, Episode 8 (and more!)
Blouse: Saints & Hearts brown ditsy floral print peasant blouse ($44.99), sheplers.com; Beyond the Radar charcoal ditsy floral print peasant top ($34.99), bootbarn.com; Angie Stripe smocked 3/4 sleeve top ($36), cavenders.com
1/3
---
Jeans: Jennifer high-rise flare jeans ($150), kimesranch.com; Ultra-Stretch Perfect Rise Katie flare jeans ($82.95), ariat.com; Ariat Madelyn trouser ($84.95), kleinboot.com
1/3
---
Boots: The Daisy boots ($235), tecovas.com; Lively Western boots ($204.95), ariat.com; Laurelie boots ($395), lucchese.com
1/3
---
Faux Fur Coats: Cripple Creek Leopard Faux Fur Long Coat ($109.99), bootbarn.com; Vivienne Snake Faux Fur Jacket ($128), 12thtribe.com; Circle S Faux Shearling Leopard Overcoat ($109.99), bootbarn.com; Knit Sweater Duster ($229), maverickwesternwear.com
1/4
---
Dresses: The Comp-leaf-ly perfect dress ($79), shopranchhouse.com; Shyanne paisley maxi dress ($79.99), bootbarn.com; Enid green floral dress ($248), thereformation.com
1/3
---
Jackets: Burnt & Hot Fur Jacket ($159.95), yayagurlz.com; Derek Heart fuzzy cardigan ($44.99), sheplers.com; Teddy as she goes ($89), stitchfix.com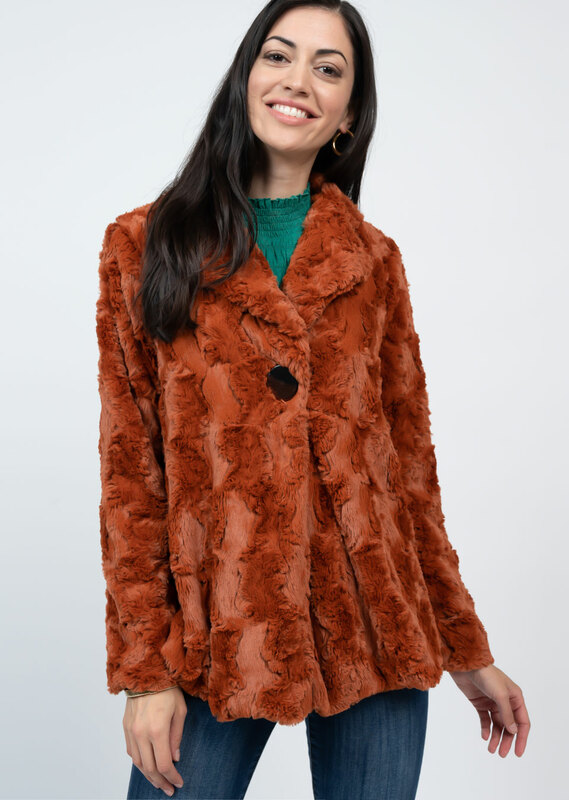 1/3
---
Want to know more about where Beth Dutton gets her grit? Check out 1883, the prequel to Yellowstone from creator Taylor Sheridan. Following the Civil War-era ancestors of John Dutton, the epic drama stars Sam Elliott, Tim McGraw, and Faith Hill. Here, a quick excerpt from senior writer Joe Leydon's premiere episode recap:
In his very first scene, a years-ago flashback where his character, Shea Brennan, bids a fiery farewell to his wife and child, both victims of smallpox, Sam Elliott was so damn good, it was almost scary. Some great actors don't need dialogue to break your heart — Elliott is one of them.
---
Photography: (Yellowstone images) courtesy Paramount Network; (Product images) courtesy vendors