Here are a few new films that should interest C&I readers this fall and winter. 
Whether you prefer to watch a classic movie or a binge-worthy TV series, there's plenty of new westerns worth adding to your must-watch list.
The Power of the Dog
Benedict Cumberbatch has been generating awards buzz since director Jane Campion's western drama received a four-minute standing ovation in September at the Venice Film Festival. Based on the 1967 novel by Thomas Savage, the film showcases Cumberbatch as Phil Burbank, a wealthy but rough-hewn 1920s Montana rancher who strongly disapproves — very strongly — when his more gentle-natured brother George (Jesse Plemons) marries the widowed Rose Gordon (Kirsten Dunst) and brings her and Rose's young son Peter (Kodi Smit-McPhee) back to the family homestead. Keith Carradine, Adam Beach, and Frances Conroy co-star. Opened in limited theatrical release Nov. 17 — and streams Dec. 1 on Netflix. 
---
Jockey
Clifton Collins Jr. (Small Time Crime, HBO's Westworld) also has been touted as a Best Actor contender for his compelling performance in director Clint Bentley's indie drama as Jackson, an aging jockey who sets his sights on winning one last championship with the help of a supportive trainer (Molly Parker) and a promising horse. But he's distracted from his dream when a budding young jockey (Moisés Arias) shows up and claims to be his son. Opens Dec. 29 in limited theatrical release, followed by nationwide rollout.
---
Old Henry
Add another hopeful to the Oscar mix: Veteran character actor Tim Blake Nelson (The Ballad of Buster Scruggs; O Brother, Where Art Thou?), who has wowed film festival audiences with his cunningly complex portrayal of the title character in director Potsy Ponciroli's gritty western. Henry McCardy, a taciturn widowed farmer, would prefer to hide the messy details of his violent past from his young son Wyatt (Gavin Lewis).


He doesn't go looking for trouble — indeed, he consciously avoids it — but trouble comes looking for him when a wounded stranger named Curry (Scott Haze) shows up on his land, carrying a satchel stuffed with money and claiming he's being pursued by bank robbers posing as lawmen. Henry realizes that he'll have to strap on his shooting irons to defend himself, his son and his homestead from very bad dudes who don't aim to please. Now available on DVD/Blu-Ray and various streaming platforms.

---
1883
Yellowstone co-creator and executive producer Taylor Sheridan has come up with a prequel to his smash-hit Paramount Network series, which is set to premiere Dec. 19 on the Paramount+ streaming service. It focuses on ancestors of John Dutton (Kevin Costner), the 21st-Century paterfamilias, as they journey west through the Great Plains. According to the Paramount logline, the series will offer "a stark retelling of Western expansion, and an intense study of one family fleeing poverty to seek a better future in America's promised land — Montana."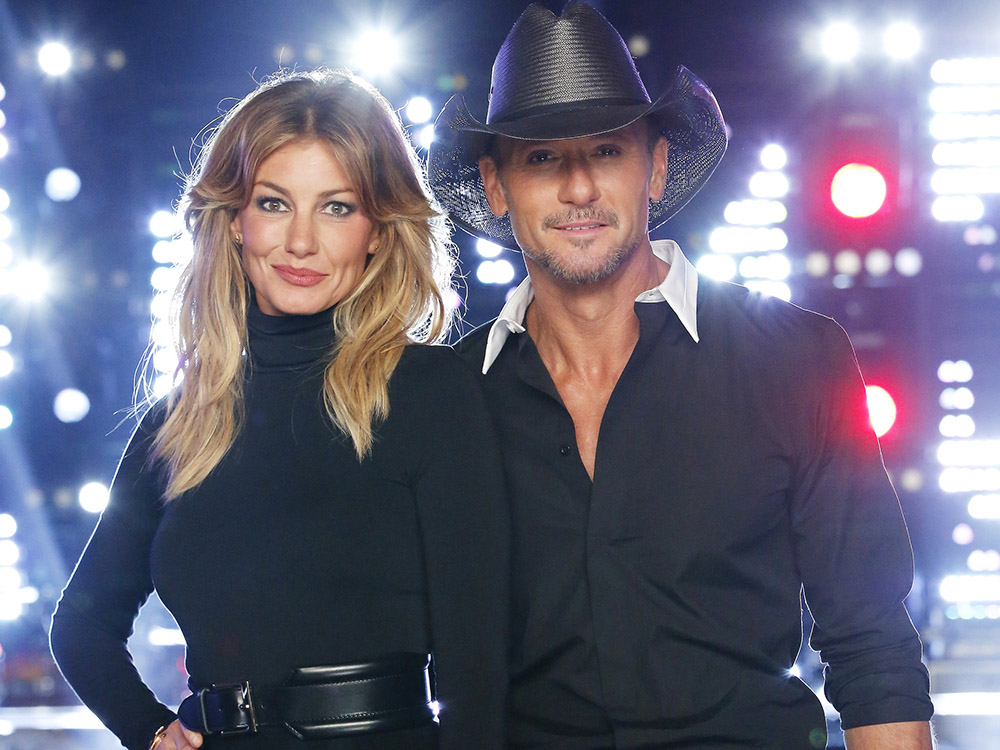 Country music power couple Tim McGraw and Faith Hill star as pioneers James and Margaret Dutton, and Sam Elliott plays Shea Brennan, a tough-as-nails cowboy who's leading a group of settlers from Texas.
---
Last Shoot Out
Another gritty western tale from director Michael Feifer (A Soldier's Revenge, Catch the Bullet), starring Bruce Dern (The Cowboys, Badland), Cam Gigandet (Twilight, The Magnificent Seven), and Michael Welch (The Twilight Franchise, TV's Z Nation).
The plot pivots on the efforts of gunman Billy Tyson (Brock Harris of TV's Major Crimes) to protect a newlywed (newcomer Skylar Witte) who's on the run after learning her father-in-law (Dern) had her lawman dad killed to protect her new husband (Welch). Set to premiere Dec. 3 in limited theatrical release and on digital platforms, the indie production will be released Dec. 7 on DVD and Blu-Ray.
---
I'm Wanita
Director Matthew Walker's warts-and-all portrait of an Australian country singer determined to become a living legend focuses on Wanita Bahtiyar, a.k.a. Wanita, the self-proclaimed "Queen of Honky Tonk." At 46, she realizes that, after 25 years as a performer, she needs to find more high-profile stages than the pubs and clubs in her native New South Wales city of Tamworth. So, she's ready to fulfill a long-cherished dream by traveling to Nashville and recording a record. The question is, is Nashville ready for this boisterous force of nature? Release date to be announced.
---
At the Ready
Just 10 miles from the US-Mexico border, Horizon High School in El Paso, Texas, is home to one of the region's largest law enforcement education programs — and one of this country's largest immigrant populations. For many, a career in the police force, Border Patrol, or DEA is an opportunity for a stable, middle-class life and a shot at the American Dream. Director Maisie Crow's fascinating documentary, which was warmly embraced by critics at the 2021 Sundance Film Festival, follows three Mexican American teens who are members of the school's Criminal Justice Club, where they train for no-knock drug raids, hostage negotiations and active shooter scenarios in the school hallways. But as the students strive toward starting law enforcement careers, they question whether the realities of these jobs may be at odds with the people they hold most dear. Now available on various streaming platforms.
---
Apache Junction
If you missed the latest western from C&I Movie Award-winning director Justin Lee (Badland) during its brief theatrical run, don't fret: It's widely accessible on DVD/Blu-Ray and digital media platforms. Country music great and occasional actor Trace Adkins — soon to be seen as the star of the Fox TV series Monarch — once again gets his cowboy on here, this time as Captain Hensley, a mean galoot who runs the titular haven for outlaws. Scout Taylor-Compton (Erin of TV's Nashville) co-stars as Abigail Angel, a big-city reporter who journeys to Apache Junction in search of notorious killers and thieves to write about.


The bad news: She finds more than she can handle. The good news: Gunslinger Jericho Ford (Stuart Townsend) comes to her aid when he isn't busy tending to other bloody business.
---
Cry Macho
You can also catch up with Clint Eastwood's latest effort as director-star, a gritty drama that the seemingly indestructible superstar completed at the ripe young age of 91.


Eastwood plays Mike Milo, a former rodeo star and washed-up horse breeder who's hired in 1978 by his ex-boss, Howard Polk (Dwight Yoakam), to bring Polk's young son Rafo (Eduardo Minett) home and away from the boy's alcoholic mom. Crossing rural Mexico on their back way to Texas, Mike and Rafo face an unexpectedly challenging journey, during which the world-weary horseman gets his last best shot at redemption through teaching the boy what it means to be a good man. Now available on streaming platforms, with DVD/Blu-Ray release set for Dec. 7.
---
From the November/December 2021 issue.
Photography: (Cover image) courtesy Netflix