The 10-acre property off the coast of Southern California comes with beach access and mountain views.
Kevin Costner, the cover star of our 25th Anniversary issue, listed his undeveloped plot of land in the spring of 2017. A rarity in this sought-after stretch of coastline, Costner's 10-acre plot is undeveloped, with only a 1940s house standing on its bluff—a look-out built by the Army in World War II for U-boats and the channel islands, says listing agent Erik Wilde. Costner purchased the site on Padaro Lane in 2000 and has listed it for $49,000,000 with Wilde and Cathy Titus of Coldwell Banker/Property Shoppe.
Located in the small oceanside city of Carpinteria, Padaro Lane is a coveted address that counts Ellen Degeneres, George Lucas, and Mila Kunis and Ashton Kutcher as residents. "Padaro Lane is such highly desired area for many reasons: the mild climate, the quality of community, and so few areas afford the ability to walk out your door right to the surf of the Pacific Ocean," Wilde tells us. "For many years this area boasted the world's safest beaches."
As a road that runs parallel to the Pacific Ocean, Padaro Lane's scenic location is nothing short of prime real estate. Oceanfront homes ranging from cottages to mansions to compounds are some of the most wanted properties in the country. "Padaro is uniquely situated in that you have access to amazing restaurants and shopping, easy access to the Santa Barbara airport to fly in and out of, and of course its only 80 miles north of Los Angeles," Wilde says. "It's rare to find 'undeveloped' acreage on the beach with this many amenities and easy logistics."
Easy logistics are great. But these gorgeous ocean vistas are what we really want to see.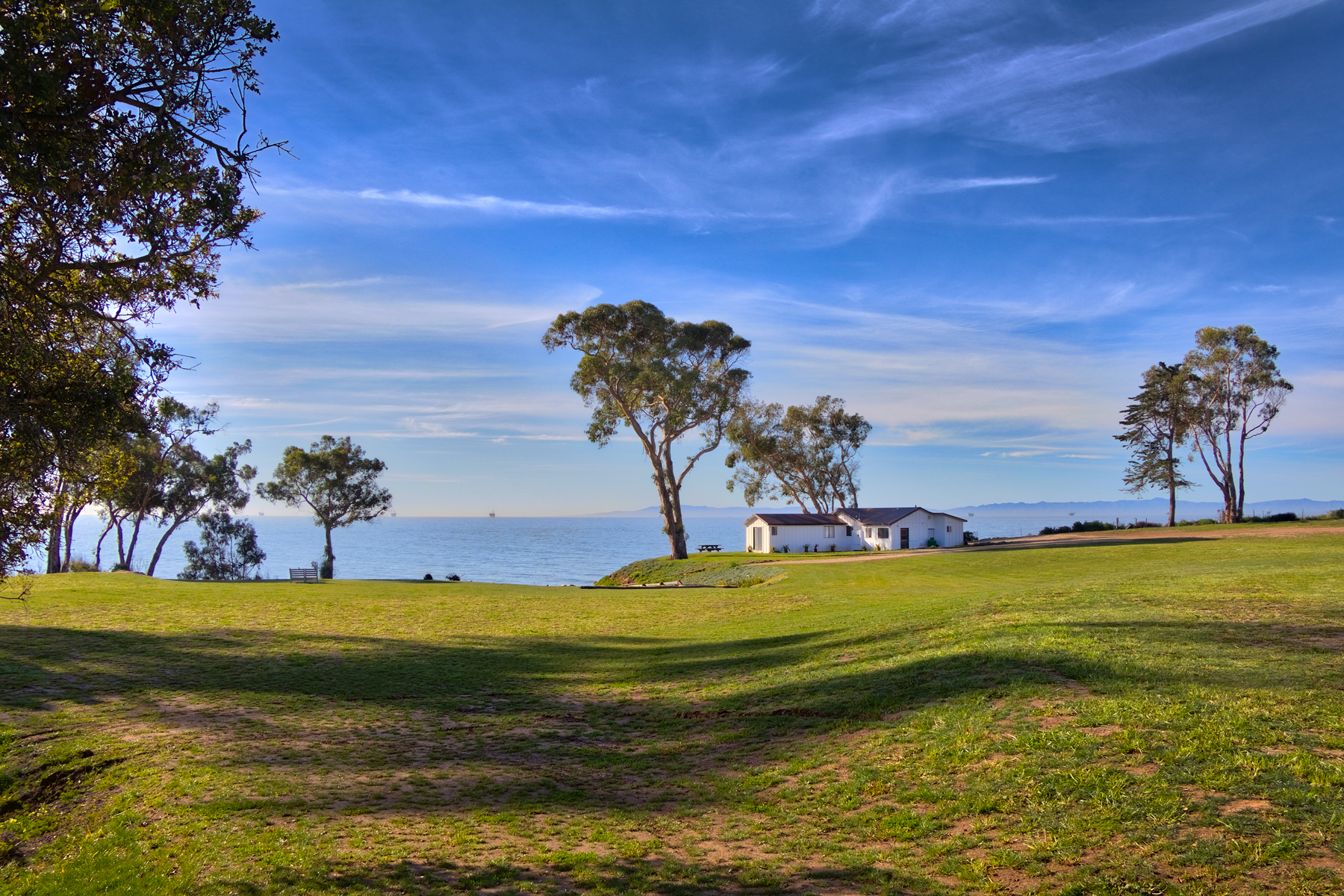 Search real estate listings across the West on our C&I Real Estate page. Photography courtesy Coldwell Banker/Property Shoppe.
---
More Real Estate
Hot Property: The Alaskan Frontier
Real Estate Roundup: California Dreaming
On the Market: The Western White House