The Dances With Wolves director and star whose breakthrough came in the 1985 western Silverado returns to the old genre with Yellowstone, bringing big-budget action to the small screen.
Kevin Costner is standing in the hospital corridor, smiling a smile as wide as the great outdoors. And yet I hesitate to approach him because — well, because he seems to be talking to himself. It's only when he notices me standing nearby and registers what must have been a concerned expression on my face that he nods and taps just below the brim of his cowboy hat. Not to worry: There's a Bluetooth headset in his ear.
"Of course," he says with a laugh a few minutes later as he greets me with a firm handshake. "I really do hear voices sometimes. Trust me. One of them even told me to build a baseball diamond in a cornfield."
That was then, in Field of Dreams, the enduringly popular 1989 fantasy-drama that showcased Costner's irresistibly engaging performance as an Iowa farmer who's inspired by a supernatural summons: "If you build it, he will come." And this is now: Costner is stationed in a hospital corridor — really a hallway in a Park City, Utah, office building — while waiting to shoot the next scene for Yellowstone, the ambitious new television series that will be a centerpiece on the schedule of the Paramount Network.
In between those two career highlights, Costner scored other box-office successes (The Bodyguard and Robin Hood: Prince of Thieves chief among them); earned an Academy Award for directing the epic 1990 western Dances With Wolves (in which he also starred); worked with such acclaimed filmmakers as Clint Eastwood (A Perfect World), Oliver Stone (JFK), and Ron Shelton (Tin Cup); reunited with Lawrence Kasdan, the director who helped launch his stardom with Silverado (1985), to play the title role in Wyatt Earp (1994); ensured his place in the pantheon of cinematic straight-shooters by directing and starring in another great western, Open Range (2003); displayed his ample range as an actor in lead and supporting roles in movies as diverse as Mr. Brooks (2007), The Company Men (2010), Black or White (2014), Hidden Figures (2016), and Molly's Game (2017); and established his musical cred by performing and recording with his country-rock band, Kevin Costner & Modern West.
And lest we forget: He also appeared as Superman's adopted dad, Jonathan Kent, in Zack Snyder's Man of Steel (2013) and — fleetingly — Batman v Superman: Dawn of Justice (2016).
Costner is cast as a considerably different sort of paterfamilias in Yellowstone, the first full-season television series of his career. As the Paramount Network press office explains, Costner stars as John Dutton, a tradition-bound rancher "who controls the largest contiguous ranch in the United States, under constant attack by those it borders — land developers, an Indian reservation, and America's first national park." The weekly drama, created by writer-director Taylor Sheridan (Hell or High Water, Wind River), is "an intense study of a violent world far from media scrutiny — where land grabs make developers billions, and politicians are bought and sold by the world's largest oil and lumber corporations. Where drinking water poisoned by fracking wells and unsolved murders are not news: They are a consequence of living in the new frontier. It is the best and worst of America seen through the eyes of a family that represents both."
Other members of Dutton's clan include his grown children Jamie (Wes Bentley), a successful lawyer and potential political candidate; Kayce (Luke Grimes), a former Navy SEAL who lives away from the Dutton homestead on a reservation with Monica (Kelsey Asbille), his Native American wife; and Beth (Kelly Reilly), a smart and powerful woman who proves to be an invaluable ally for her father as he copes with real and perceived threats to their family.
Also prominent in the storyline: Thomas Rainwater, a tribal chief who often clashes with John Dutton. He's played by Comanche actor Gil Birmingham, who previously worked with Taylor Sheridan on Hell or High Water and Wind River, and who gets the best line in the Yellowstone teaser trailer: "All men are bad. But some of us try real hard to be good."
Costner talked with us at length about what he's trying to do in Yellowstone — and what he's tried to do, and usually succeeded, throughout his entire career — between takes at the Park City faux hospital. Here are some highlights from our conversation, condensed and edited for clarity.
Cowboys & Indians: Let's imagine you've just had lunch with John Dutton. What did you think of the man?
Kevin Costner: Well, I think he has an economy of language. Because I know I wasn't coming to see him to be disciplined by him, so I probably had a really good little conversation with him. And I don't think he agrees to meet anyone unless there's something to talk about. If I had a meeting with John Dutton, it's probably because he needed to hear what I wanted to say, or wanted to hear it, and however his side of it went, it was probably pretty straightforward.
C&I: That's what impresses you most about him, his straightforwardness?
Costner: I wouldn't say it's what impresses me about him, it's what I observe about him. I think John is a real man of the land. I think he feels it in his bones, the fact that everybody Dutton is connected to who's died is buried there — according to the script, 300 yards from his back porch. That's a person of the land. And I think what is happening to John as we meet him now is he's dealing with changes, with his land and with his children. The loss of his wife was a big deal for him. And I think the man we're seeing now is being confronted with subdivisions, with meth, with things he doesn't understand. Tattoos. Fracking. The modern-day things are beginning to overwhelm him.
C&I: What about his relationships with his grown children?
Costner: One's returned from war. Another one didn't have a mother figure during those formative years — all the things a mom can teach her, they didn't come from me, because I'm busy. She's now in a man's world, which she understands clearly how to manipulate. She's good at it. And another boy, for some reason, is not appreciated as much. Even though he's trying very hard, and he's making some good decisions about things, he's really being pushed away. There's no question that his brother is the chosen one. And Dutton is not apologetic about it. And that's hurtful. So I've had to get my arms around that John Dutton — who I would not have met in this lunch you're talking about. If someone saw that man from the outside, like the audience is gonna see him — the audience is seeing a person who's pretty Biblical. Whether he's right or wrong.
C&I: Do you think of Yellowstone as being in any way a political drama?
Costner: No, I don't. I think people can make anything political, though, and are bound to. The reality is, John Dutton is a single man who believes absolutely in his livelihood, his heritage, and is holding onto it in a death clutch, if you will. Politics are inside of it. Politics have absorbed all of us. But I don't see that we're a political show.
C&I: Would it be fair to describe John Dutton as basically a 19th-century man who's somehow survived into the 21st century?
Costner: Yes. And I sometimes feel I'm like that. I'm so happy every day, Joe, that I'm not in college, that I'm not in school. I would not have fared well in the computer world. I didn't do very well in the world that wanted me to take geometry and trig. [Laughs.] You tell me the last time somebody you know has used that.
This generation's into computers and stuff, and there's no place for me there, to this day. For me to have found storytelling, both in song and in movies, has been a miracle, and it's not lost on me. I could wake up in the middle of the night and go, How would I have fared [as a college student] today? And I know I wouldn't have fared well. But I'm coexisting in this modern world with my own storytelling. Quite nicely. I'm fitting. This is not my century, I know that. I know that for a fact. Except I'm operating in it, and I'm trying to protect my own real-life children in it.
C&I: Michael Caine once told me he knew he'd reached a milestone in his career when he was offered a film script and nearly rejected it because the young male character in it was so under-developed. He changed his mind only when his agent pointed out, "No, they want you to play the father," and Caine realized that role really was the best and most fully developed character in the script. Can you remember when you reached a similar turning point?
Costner: Well, I think when I played Superman's dad [in Man of Steel], I thought, Well, there's probably a moment when I could have played Superman. [Laughs.] But I just couldn't get the curl right on my forehead, and I didn't want to go lift weights. When I was going to play Jonathan Kent, I realized that phase was over. And I've been very comfortable with that. There's a way that you look back on your career, and there's also a way that people look at your career as you're going through it. If you emerge in a Silverado, like I did, they may say, "Yeah, flashy — but can he be a leading man?" So you have to overcome all those things even as you're going through the process. Like, yeah, but can you carry a movie? Luckily for me, I don't live on the internet. And even back then, I didn't care about the whisperers. It didn't bother me. I had my own idea about what I was doing. And I knew that the thing that would support what I wanted to do was not my charming personality — quote, unquote. It would be the written material. Everything is based off writing. It's all based on it.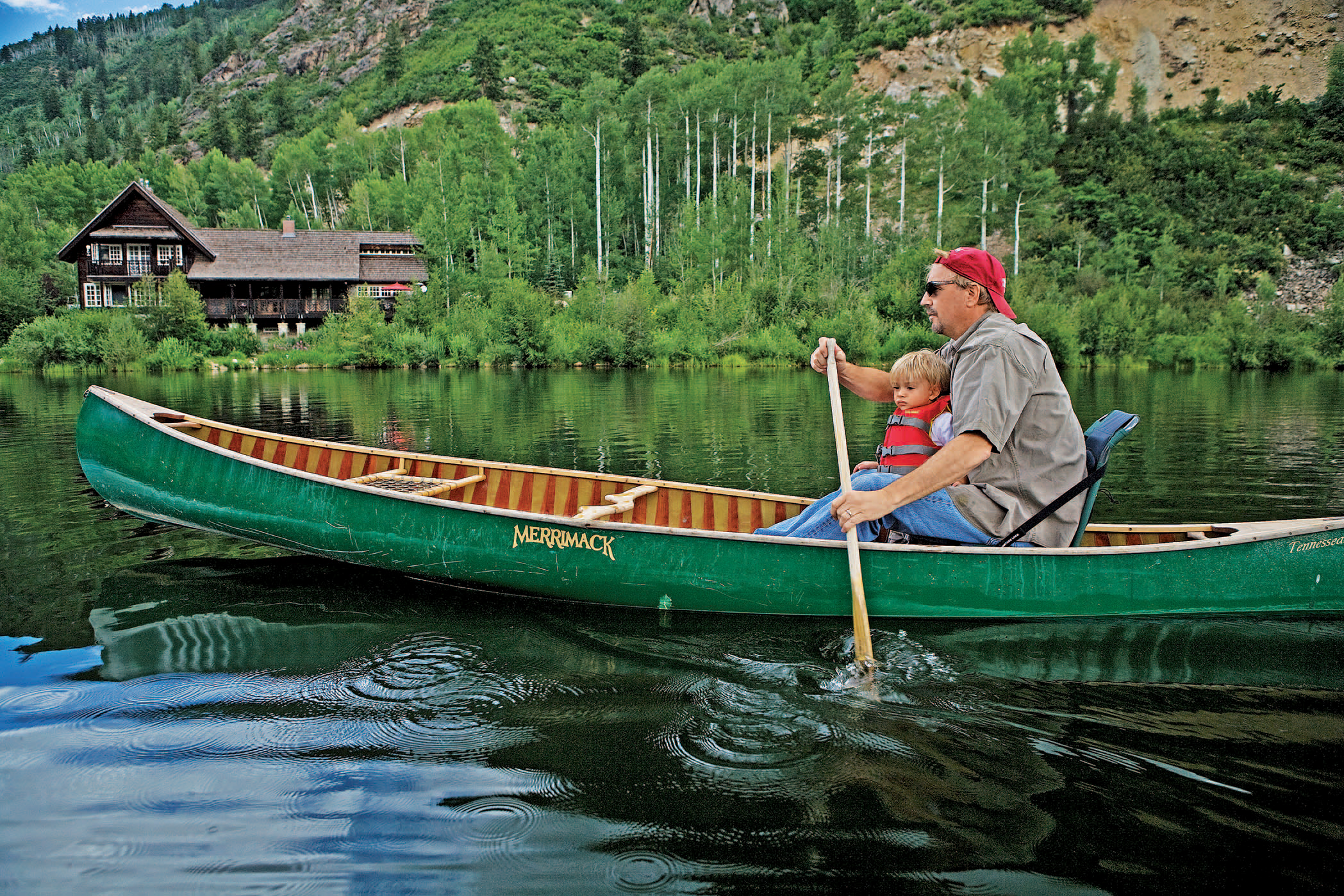 C&I: You're certainly well-matched with an extraordinary writer, Taylor Sheridan, here on Yellowstone. He received an Oscar nomination in the Best Original Screenplay category for Hell or High Water and earned rave reviews for writing and directing Wind River.
Costner: Taylor and I flirted a little bit with Hell or High Water, and then again on the latest one, Wind River. So I liked his writing. I read [Yellowstone], and at first I didn't know we were
gonna go into a longer series. I thought we were going to make one long, big movie for 10 weeks. And, hey, long is good. I like long. And then it turned out it was going to be a series. But I trusted Taylor, so I said that we could keep going. Because I thought that Taylor has a cadence for a man that I understand. I'm a bare-knuckle fighter, so I recognize this language. Like, "From now on, 'Or else' is all you get." You hear that, and you get that. Well, actually, if you don't get that, you're the kind of guy that steps in a hole, you're the kind of guy that walks off a cliff, because all the signs were there. He couldn't have been clearer, man, when he just said that to you. If you need a PR guy, or a lawyer, to interpret that, chances are you aren't gonna make it.
C&I: You've often sailed against the prevailing currents throughout your career, especially when you've chosen to make westerns like Dances With Wolves and Open Range at a time when the so-called smart people said westerns were dead. Do you consider yourself to be a maverick?
Costner: No, I don't think of myself that way. I operated the way you're talking about simply because the stories that I want to tell are not always in vogue. So, I either have to spit on the idea of what I like, or I have to hang with it, and I keep circling back. I may not be able to do what I want to do right now — but then I can go off and do something that I like. I like Hidden Figures, so I go do it. But then I'm like the wolf that always comes back. And I'm gonna get to that thing that I want to get to, just like the westerns I want to write next. I'm struggling, but I'm gonna make that thing. And now I'm pretty convinced I'm going to make all three at the same time. Three movies. You can print that. [Laughs.] But then right behind that, say that I don't know who's gonna support that idea, but it's one I won't give up on. The title you give me, maverick or whatever, is up to you. I just don't fall out of love with what I like.
C&I: Do you think you could have survived the rigors and challenges of life during the Wild West era?
Costner: A lot of it depends on how far you want to extend yourself. Because the farther you extended yourself into the West, the more you had to rely on your instincts, and the spontaneity of a moment, to decide what to do. I like to think I would've survived. But I'm not arrogant enough to say, "Sure, I would've made it." Because there's random things that happened in the West. I call it the Great White Shark theory. Which is, it doesn't matter what you do in the ocean if you run into one — it's just bad luck. Your bad luck that you ran into it, and it was hungry. The West was a lot like that.
C&I: Getting back to Yellowstone: The funny thing about television is, no matter what you've accomplished or how many awards you've won beforehand, when you star in a TV series, literally millions of people are discovering you for the first time. And for those people, the role they see you play when they see you for the first time forms their first impression of you. How do you feel knowing that, for a lot of people, you will be John Dutton?
Costner: I don't know what I think about that. What other people think, I figured out a long time ago — I'm just not in control of that. Do I think I'm part of a good story [in Yellowstone]? Yeah. And I mean that. I'm a part of it. But I'm not the story. I'm a part of it. Just like I was a part of Hidden Figures, and I'm a part of Black or White. I'm a part of something. And so, I'm comfortable with my part in it. When they watch Yellowstone, do they see a pretty hardscrabble guy, a guy that's unforgiving in some ways? Yeah, they're gonna see that. But like the earlier generation that you're not talking about — they thought they saw me in Silverado. But I wasn't done there. And so, after this first exposure, if people want to follow the smoke, so to speak, they're gonna see my next roles that I'm gonna do. Because I have in my mind some other stories to tell.
Postscript: After completing work on the first season of Yellowstone, Kevin Costner signed on to play legendary Texas Ranger Frank Hamer, the relentless tracker of Bonnie Parker and Clyde Barrow, in the Netflix movie The Highwaymen. And so the stories continue.
From the July 2018 issue. 
---
More Kevin Costner
Kevin Costner May Go Gunning For Bonnie And Clyde
Watching Westerns: Bill Paxton In "Hatfields & McCoys"