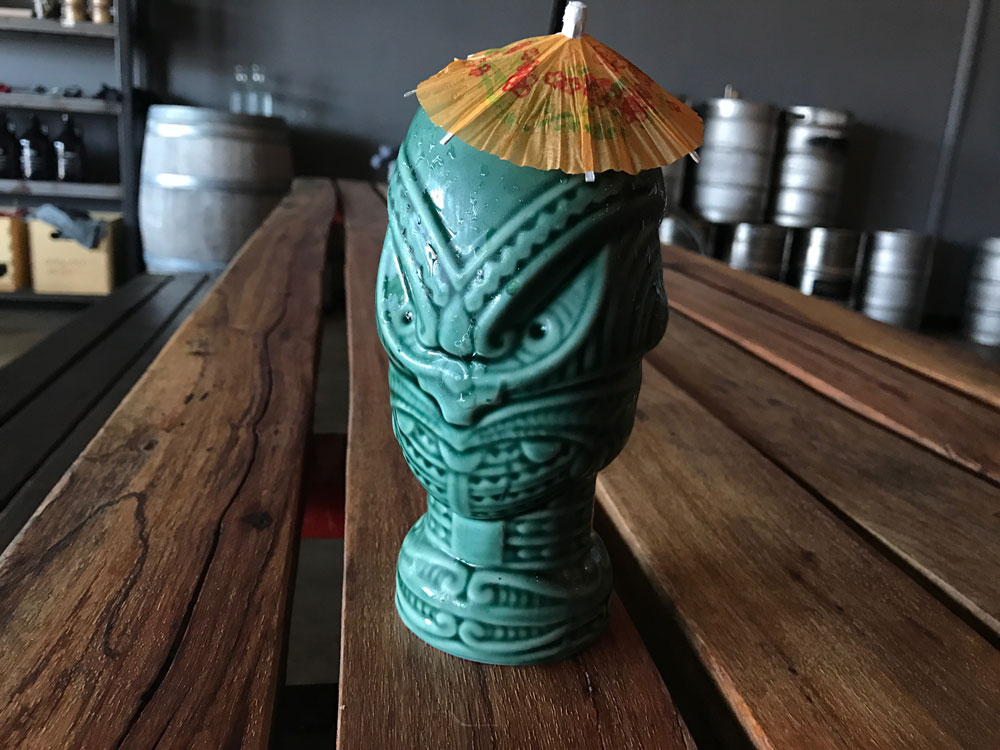 California tiki meets Texas beer at Small Brewpub.
Spring and summer are unpredictable seasons in Dallas. So when a craft brewpub devises a menu for a nightly special — in this case, Tiki Night — the staff has to play the long game while mixing in their specialty: expertly crafted small-batch beer. That's exactly what the crew at Small Brewpub in Dallas' Oak Cliff neighborhood have done with one Tiki Night offering, the Iconoclast, a rum-based cocktail that punches up the puckering tropical notes with its I Won't Share You passion fruit sour beer.
It should be noted that Small is one of my favorite neighborhood watering holes. I'm not a stranger to the establishment's bar, where I usually start with the stellar Black Pepper Pils, a flagship beer that is surprisingly refreshing with spicy-salty flavors that compel the drinker to have another. Small Brewpub's citrusy India pale ales are among my favorites, and I'm a sucker for sour beers, which, for me at least, bears the question: Why haven't I tried the Iconoclast? What's more, how did the cocktail come to be?
Of its genesis, Benj Pocta, Small Brewpub co-owner and cocktail maven, says, "As we were coming up with our own tiki recipes, I considered incorporating some of our own beers, and I wasn't seeing that many cocktails that incorporated beer." So for Pocta, the cocktail fit within the tiki realm but remained an outsider by the inclusion of beer. Hence, the Iconoclast, the recipe for which Pocta has been kind enough to share with C&I for our celebration of American Craft Beer Week.
The Iconoclast
¾ ounce Jamaican dark rum
¾ ounce passion fruit syrup
¾ ounce grapefruit juice
½ ounce lime juice
1 ounce passion fruit sour beer or your preferred tropical fruit sour beer
A cocktail spoon of a rum-based allspice liqueur
Crushed ice, for the shaker and extra for the glass.
Drink umbrella, optional
Mix all ingredients into a cocktail shaker. Shake and pour into a highball glass or ceramic tiki mug filled with ice. Garnish with optional and festive drink umbrella.
---
For more information on Small Brewpub and its beer, food, and cocktail menus, visit the bar's website.
Keep coming back to C&I for more American Craft Beer Week coverage.