The ultimate authority on Yellowstone fashion, costume designer Johnetta Boone has provided us with the essentials for a Yellowstone-themed closet.
Johnetta Boone might hail from Washington, D.C., but as the costume designer for Yellowstone, she's got serious Western game. The iconic designer is responsible for developing looks for the show's characters that Taylor Sheridan is both creator and cowboy.
"The tone for Season 5, I would say, is a business battlefield. Strong colors, strong lines, and sharp looks are what I went for to complement Taylor Sheridan's magnificent writing," Boone told C&I. "Western style certainly has become more mainstream. My approach is from a place of authenticity. They're pulling from the world of the Western culture. There are a couple of characters I very carefully pull more fashionable pieces for, while being careful not to go against the Yellowstone brand or the life we are a part of. … Mo Brings Plenty [is part of the show and also] our director of Indigenous affairs. … Together, we confirm the look that's appropriate, respectful, and accurate to the tribes and culture."
In addition to the behind-the-scenes tidbits, Johnetta Boone gave C&I some of her top fashion picks for all those Yellowstone fans who want to get their own Dutton style on.
---
Beat The Montana Heat
For Him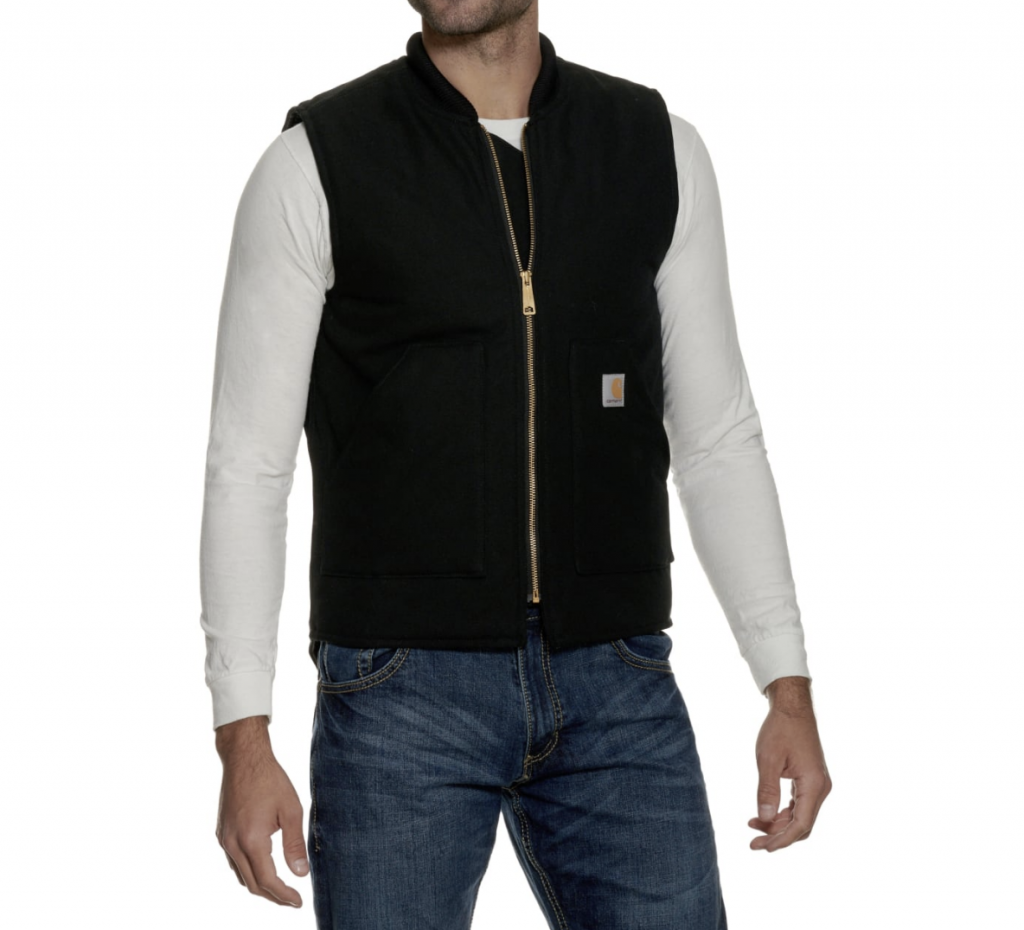 1/2
[1] Carhartt Black Quilt Lined Arctic Vest ($79.99) [2] Carhartt Men's FR Brown Duck Traditional Coat ($239.99)
For Her
Outback Trading Company Women's Blair Chocolate and Red Lined Aztec Jacket ($26.74)
---
Denim Essentials
For Him
Ariat Men's FR M4 Boundary Medium Wash Stretch Duralight Relaxed Fit Boot Cut Boot Cut Work Jeans ($134.95)
For Her
Wrangler Retro Women's Alexis Mae Dark Wash Mid Rise Bootcut Jeans ($41.58)
---
Kickers That Mean Business
For Him
Culver boots ($350)
For Her
Leawood boots ($350)
---
Top It Off
For Him
1/2
[1] Attitude by Montana Silversmiths Yellowstone Silver Filigree Gold Y Ride For The Brand Gold Barbed Wire Belt Buckle ($36.98) [2] AndWest Two-Tone Oval Praying Cowboy Belt Buckle ($49.99)
For Her
1/2
[1] Western Yoke silk scarf ($64) [2] Spur Rowel scarf slide ($84)
---
To get the full Johnetta Boone-approved Yellowstone look book, grab a copy of our October 2023 issue here.
---
Images courtesy of vendors.