Kevin Costner's John Dutton holds his Western values constant, just like his style.
Don't get us wrong: John Dutton's outfits this season have been just as well conceived as in past seasons. His cowboy style is the epitome of all the real cowboys we know. John's look in this latest episode, episode 5, "Watch 'Em Ride Away," showed us that John's look hasn't changed much since his younger days, and that, likewise, the rancher's way of doing things hasn't changed much either.
There is a calm strength in much of what John says and does in this episode, especially when speaking to Summer (Piper Perabo) about his plans to open the Yellowstone's spring branding to the media. The ranching and Western ways of life are being watched closely, but the men and women who live the Western way of life day in and day out are the truth of this industry and lifestyle.
Johnetta Boone showed John's constant style perfectly from his younger days to now, reflecting on the storyline nicely. His jacket is our spotlight and the perfect gift for any cowboy to wear come spring.
1/3
A note to our readers: Not all looks below are the actual products worn in the show. However, they are inspired by the Western Yellowstone styles we know and love.
---
Get The Look: John Dutton
Yellowstone, Season 5, Episode 5
Get the hat:
6X Legend black felt hat ($265), resistol.com; Ready-To-Ship Classic Black how ($589), greelyhatworks.com; American Hat Co. AMR 40X 5" Black Felt hat ($655.95), shop.besthatstore.com.
1/3
Get the shirt:
The Fort Davis medium wash shirt ($89.95), ponchooutdors.com; Classic Western Standard Fit shirt ($69.50), levi.com; Indigo Denim Shirt ($275), ralphlauren.com.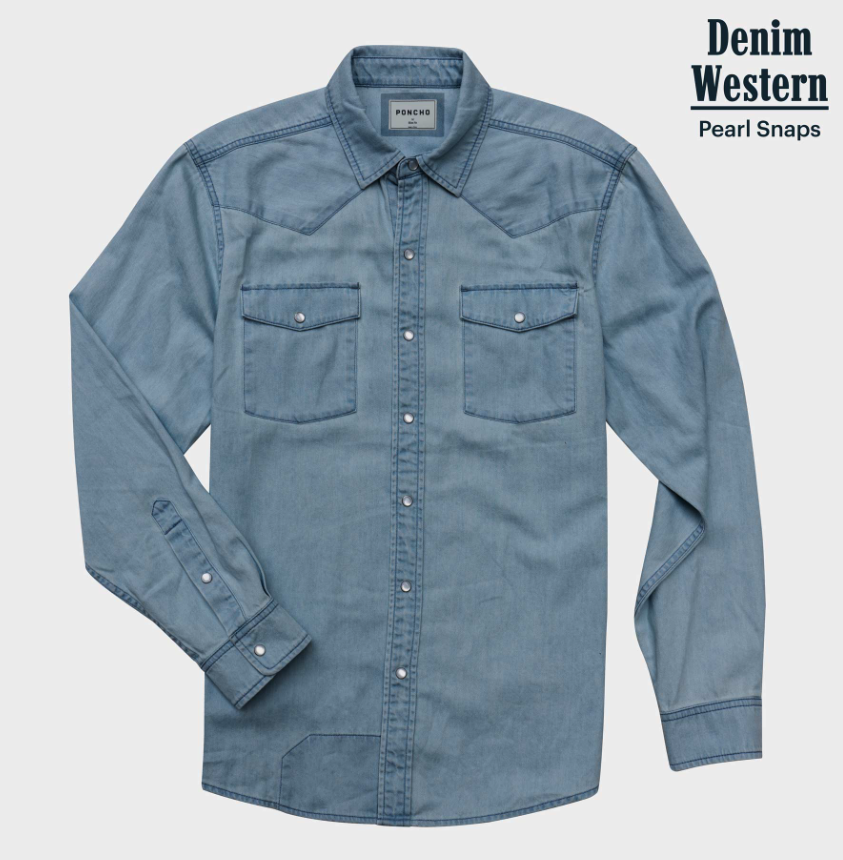 1/3
Get the vest:
Team Logo Insulated vest ($109.95), ariat.com; Bucking Bronc Logo Vest ($96), cowboysindians.com/shop; Wool Arena Vest ($165), schaeferoutfitter.com.
1/3
Get the jacket:
Men's Oilskin Barn Jacket ($180), outbacktrading.com; Hyder Quilted Jac-Shirt ($250), filson.com; Barbour Shoveler Quilt ($198), orvis.com.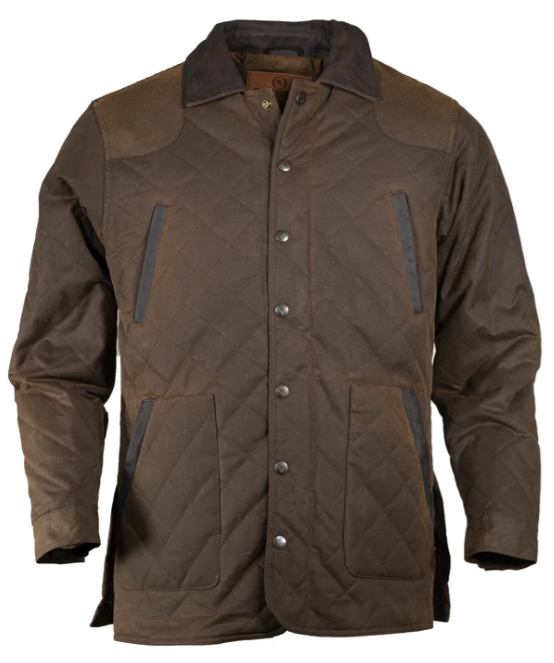 1/3
Get the jeans:
Men's Slim Fit Ian Light Stonewash jeans ($59.99), cinchjeans.com; Cowboy Cut Original Fit Jeans ($49), wrangler.com; Slim Light Blue Jean ($95), tecovas.com.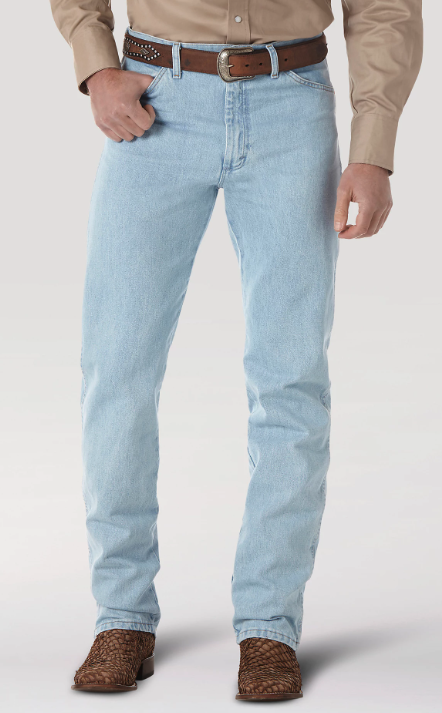 1/3
---
Want more Yellowstone? Read our episode recaps and start listening to The Official Yellowstone Podcast, hosted by Jefferson White (Jimmy). The podcast comes out every Sunday and can be found on Apple Podcasts, Spotify, or wherever you listen to your podcasts.
Don't forget to check back next week for more fashion and drama from the set of Yellowstone.
---
Photography: (Yellowstone images) courtesy Paramount Network; (Product images) courtesy vendors