We spoke with one of the breakout stars of the Taylor Sheridan drama now available for binging on Peacock.
Some men play cowboys. Some men are cowboys. And some men… are both.
Case in point: Mo Brings Plenty, the Oglala Lakota actor, musician and model who has made a strong impression in the Paramount Network series Yellowstone as a loyal employee of Chief Thomas Rainwater (Gil Birmingham) — and in real life talks the talk and walks the walk as a rancher.
---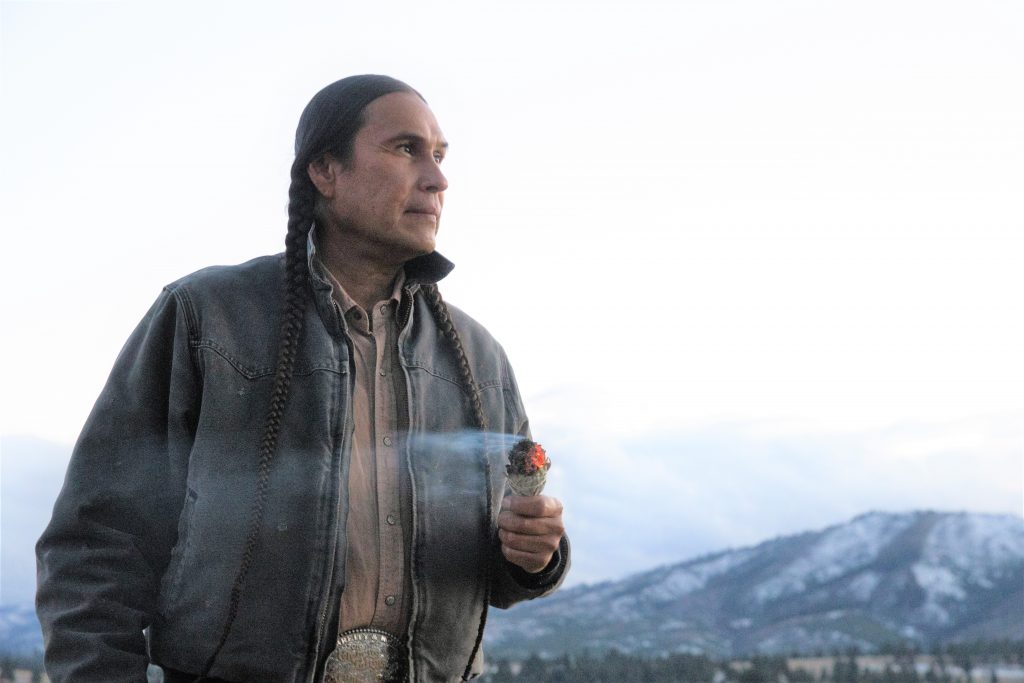 1/2
---
We had an appointment for a Zoom interview to discuss the release of Season 4 Yellowstone episodes to Peacock. But when his publicist called to request that we delay the confab for a couple hours because Mo had to tend to an imperiled cow — well, hey: Priorities, people.
When the cow was safe, we caught up to chat. And a good time was had by all.