Live Like the Star You Know You Are In Trisha Yearwood's Brentwood, Tennessee, Estate.
Singer, songwriter, New York Times bestselling cookbook author, Food Network host, and business mogul Trisha Yearwood has been in the business of overachieving long before it became the norm.
But as busy as Yearwood has been through the years, she's managed to hold onto her warmth—and so, too, has her charming home, located at 9324 Concord Road in the heart of Brentwood, Tennessee.
Because she's a country music star, you won't be surprised to learn that Yearwood has invited a bunch of fancy friends like Reba McEntire, Kelsea Ballerini, Jason Isbell, and Kristin Chenoweth behind the gates of her 4.42-acre, heavily treed estate.

But guess what? I've also been there. That's right, people, not only have I had the good fortune to enjoy a Diet Coke on the front porch of this fabulous farmhouse, I was actually invited inside! While I was there, I carried props, snacked in the kitchen, and cursed the rain. (I guess this is where I should mention I was invited for a photo shoot and not because she wanted to become best friends.)
1/7
While Yearwood may not remember our day with as much fondness as, say, the day Reba came by, I don't mind telling you that I have committed every detail of that circa 1930, 6,553-square-foot house to memory.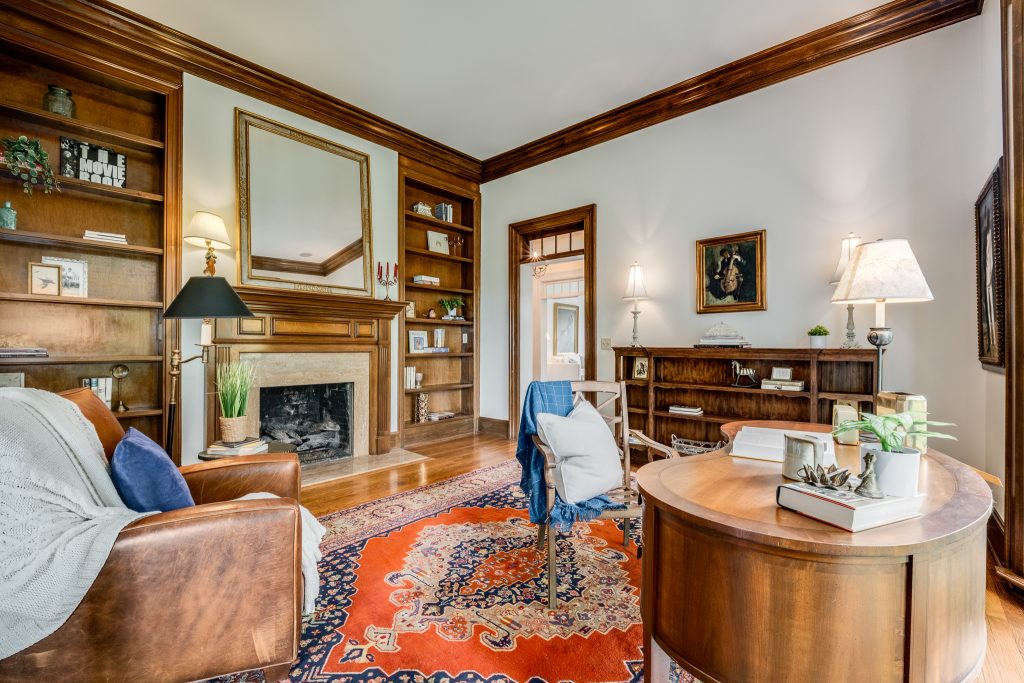 1/16
That means I can confidently tell you that, once you step inside, you'll begin humming "How Do I Live Without You?" You'll envision yourself enjoying coffee — like Trisha and Garth! — in cozy seating nooks and on various porches; you'll pine for someone to say "Action!" in the well-appointed kitchen surrounded by some of the same Wolf and Sub-Zero appliances that appeared in her Emmy-winning show, Trisha's Southern Kitchen; and you're for sure going to want permanent access to the upstairs bonus room, elevator, and massive primary suite.
1/5
Click and scroll right to tour Trisha's kitchen featured on the Food Network's
Trisha's Southern Kitchen
---
Listed for $4,500,000 by Lori Lytle of Fridrich & Clark Realty, this home, in true Trisha style, will allow you to shine and become the superstar you are. And, boy, are you going to love cooking in that famous kitchen where so many stars have gone before.
---
Click here for the full specs and layout.