Want a trip to Fort Worth to call home about? C&I recommends some of the top restaurants, shops, concerts, and experiences to give you an authentic immersion in Cowtown.
Locals all know the traditional Cowtown experience to treat out-of-towners to — head down to the Stockyards for a shoeshine and a beer before catching the cattle drive down Exchange Avenue. But The Herd, Old West entertainment, and abundant shopping in the Stockyards National Historic District are just some of Fort Worth's draws. There's so much more to experience.
Fort Worth has gained its reputation as one of the West's hottest spots for good reason. Gently rolling grassland prairie mixed with a rich history of ranch life and cowboy conquests has equipped Fort Worth with an air of wonder and nostalgia, bringing more and more visitors and businesses to this oasis of Western culture that's both authentically Old West and modernly New West.
Your pilgrimage to Cowtown doesn't have to look like everyone else's. The best of the West isn't always found in the most obvious places.
---
Eats & Drinks
Fort Worthians recognize a few key food groups: barbecue, beer and coffee, and Tex-Mex. If you want to be like the people, you have to eat like the people. Although the town boasts plenty of food diversity — from Asian cuisine to Mediterranean and beyond — it's the Tex-Mex and  meats that make the Fort Worth culinary experience. With several independent ranchers in close proximity providing high-quality beef, chicken, pork, and veal, the barbecue scene is pretty hard to beat. And, of course, the Tex-Mex is unbeatable in Texas. I mean, it's Tex-Mex.
If you find yourself in Cowtown with a hankering for some local food, here are some of our favorite spots.
Let's talk BBQ! First, let's lay out the classics. There's Riscky's, Cousins, Angelo's, Goldee's, and Railhead Smokehouse, all packed with a gaggle of locals who are more than happy to recommend their favorites. Then there's the young bucks — Heim, Dayne's, Derek Allan's, and Smoke-A-Holics, each with a new take on the smoky tradition. Whether you're a purist at heart or an adventure seeker, it's hard to go wrong with Fort Worth barbecue.
Need a drink? Whether you're a morning person or a night owl, Fort Worth has some powerful coffee and alcohol options. Hole-in-the-wall coffee shops are king in Cowtown, so get your caffeine fix at Avoca Coffee, The Railcar, Ampersand, Brewed, or Black Coffee. As for the tap, Cowtown Winery, Riverside Lounge, Martin House Brewing Company, and HopFusion Ale Works are some great options to get you greased up before hitting the two-stepping bar.
Want an upscale Tex-Mex experience? Try out Joe T. Garcia's, Reata, Paloma Suerte, or Tinie's. Craving something more casual and family friendly? Head to Uncle Julio's, Mi Cocina, Blue Mesa Grill, or Velvet Taco. And don't forget the food trucks! Thistle Hill, Truck Yard on Grove Lane, and the Coyote Drive-in (a spectacular drive-in movie theater) have a congregation of food trucks, some selling delicious street tacos.
---
Shopping
If you're planning a trip to Cowtown, chances are you've got some spending money burning a hole in your pocket — and a shopping excursion here will not leave you empty-handed.
If you're looking to come away with some first-class Western gear, look no further than the Stockyards. Iconic Western brands like Lucchese, Old Gringo, Double D, M.L. Leddy's, Nuevo Rancho, Schaefer Outfitters, Rios Interiors, Wrangler, King Ranch, The Best Hat Store, and Maverick Western Wear call the Stockyards home. So, whether you're looking for a shiny new pair of boots, a freshly steamed hat, or some classic Western fashion, the Stockyards have you covered. (Plus, you can check out the cattle drive on your way out!)
1/5
In addition to the big brands, Fort Worth has hidden gems and independent makers to discover. Want to get some vintage finds? Try Doc's Records & Vintage, JNJ's Vintage, and Studio 74 Vintage. Want an experience that gives you a taste of the town's beautiful culture? Head downtown to Coleccion Mexicana, Union Station, and Parts Unknown. And check out some of the other unique shops downtown has to offer, like The Virgin Olive Oiler oil shop, Neighbor's House urban grocer, Love Texas Art gallery and art lounge, Urban Plantology plant store, and Barber's Bookstore vintage bookstore (a great place to find rare and out-of-print books). The options are pretty gosh darn endless.
---
Entertainment & Ambience
Now, for the fun part! Every travel website says it — this place has something for everyone. And sure, every big city's got something for all tastes. But not all of them have garnered awards for their incredible entertainment experiences and overall ambience. Fort Worth is known for its museums, gardens, theaters, and live-music venues. And the two-stepping! Trust us when we say we could write a full book on each of these experiences, but for the sake of brevity, here's a quick list of our favorite places to soak up some Western culture.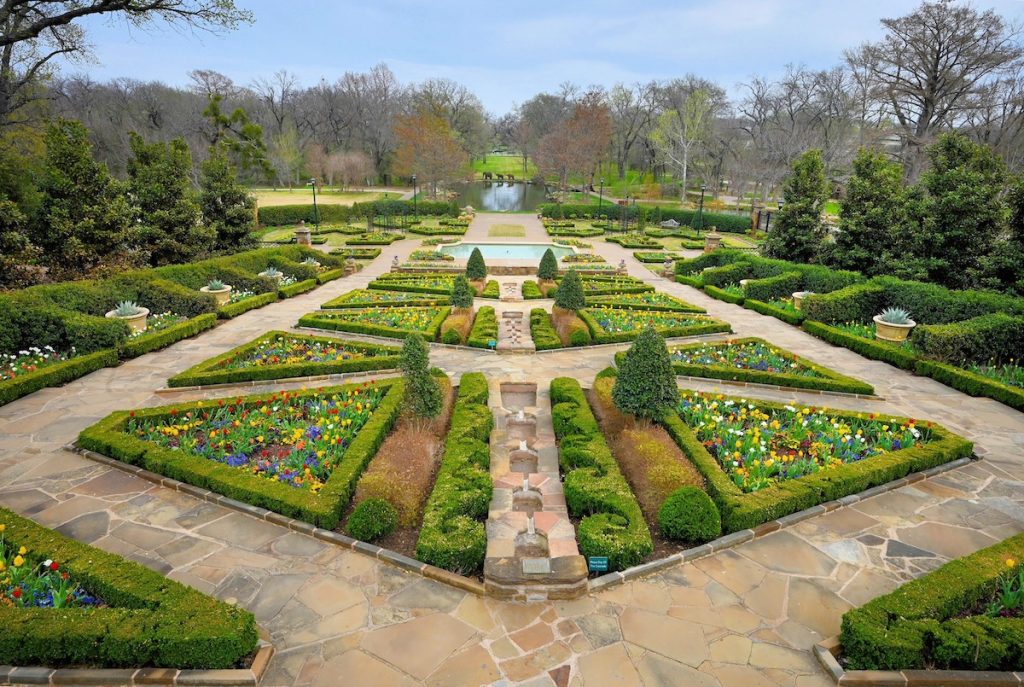 1/4
Museums: Will Rogers Memorial Center, Amon Carter Museum of American Art, Kimbell Art Museum, Modern Art Museum of Fort Worth, National Cowgirl Museum and Hall of Fame, Fort Worth Museum of Science and History, Sid Richardson Museum, Vintage Flying Museum, Log Cabin Village
Gardens, Parks, & Outdoor Adventures: Fort Worth Botanic Gardens, Fort Worth Japanese Gardens, Fort Worth Water Gardens, Trinity Park, Fort Worth Zoo, Airfield Falls Conservation Park, Sundance Square, Clearfork Farmers Market
Theater and Performing Arts: Bass Performance Hall, Circle Theatre, Fort Worth Opera, Casa Manana Theatre, Stage West Theatre, Amphibian Stage, Kids Who Care, Scat Jazz Lounge
Concert Venues: The Warehouse on Berry, Van Cliburn Concert Hall, Lola's Fort Worth, Magnolia Motor Lounge, The Rail Club Live, Wild Acre Live
Two-Stepping: Guitars and Cadillacs, Lil' Red's Longhorn Saloon, White Elephant Saloon
---
Notable Mention Quick Sells
Sundance Square: A glowing square in the middle of Downtown with murals, interactive water displays, performance spaces with periodic live performances, dining areas, historic architecture, and family-friendly activities such as movie nights. Plus, you can see Fort Worth's favorite local radio station, 92.1 Hank FM, being recorded live.
Image courtesy of Travel Fort Worth
Hotel Drover: A state-of-the-culture Western-themed luxury hotel, event venue, restaurant, and bar at the base of the Stockyards, open to the public for dining, drinking, shopping, lounging, and taking in the view.
Billy Bob's: One of the largest country music concert venues and honky-tonks, providing live music from A-list artists, bull riding and other rodeo events, darn good food and drink, and, of course, two-stepping.
Image courtesy of Billy Bob's
Magnolia Avenue: A quaint little street near downtown with a selection of unique visits, including a vegan diner, a patio-run taco shop, karaoke, vegan ice cream, live music, and a plant terrarium shop … oh, and Heim BBQ is right there.
Image courtesy of Travel Fort Worth
Dickies Arena: A 14,000-seat multipurpose venue that hosts some of the largest concerts, sporting events, and rodeos in the country, nestled deep in the heart of the Will Rogers Memorial Center.
Image courtesy of Dickie's Arena
Panther Island Pavilion: Yet another concert venue … but this one is submerged in water! Visitors are invited to come in their swimsuits and float with their innertubes, paddleboards, and kayaks while watching their favorite bands on a stage suspended right at the edge of the Trinity River.
Image courtesy of Panther Island Pavilion